CLIENT CONSULTATIONS
At Impact Marketing, we combine our total team's efforts in direct marketing, data analytics, and consumer trend research with creativity and innovation. We provide targeted campaigns for our clients, while developing thought-provoking messages for their prospects and customers.
Our consultation and campaign strategy are the first steps in designing a successful promotion.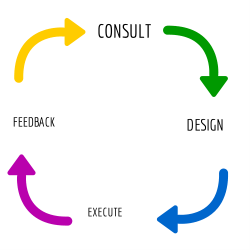 Call us today to set up a free-of-charge consultation! (480) 393-3013
OUR RESULTS DRIVEN SOLUTIONS INCLUDE:
Click on any of the above solutions to learn more about what our team can provide to you.
---
"The aim of marketing is to know and understand the customer so well the product or service fits him and sells itself."
- Peter F. Drucker
---